When it comes to the waste disposal task of your home project you have several options to get rid of the trash and construction debris. However, which is the best for your needs?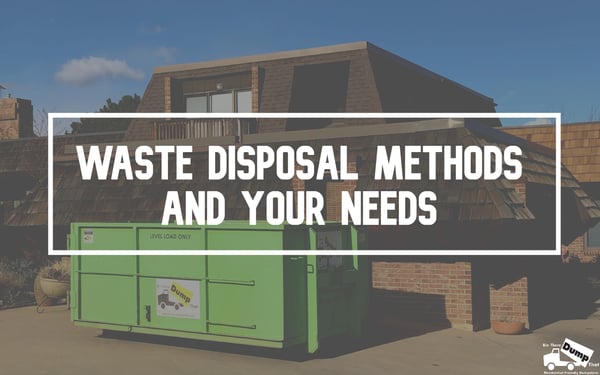 Let's look at the specifics of your waste disposal needs and the options you have. There'll be several considerations at play that will ultimately sway your decision towards one best method.
Your Home Waste Disposal Options
Once you understand the methods you have to address the waste removal of your home project then you can weigh those methods against your wants and needs. Your options are limited to
Hiring a junk removal company

Hauling the trash and debris to the local waste management facility or transfer station in your own vehicle
How do these options factor into your needs?
How do You Want to Get Rid of Your Trash?
Each of these waste disposal methods will be preferred depending on your needs. For instance, if money is your ultimate deciding factor, then you'll have no problem loading the trash into the back of your SUV or borrowing the neighbour's pickup truck to take the debris to the local waste management facility. It's not an ideal way to spend a weekend, running to and from the landfill but it's certainly the least expensive method.
However, if you prefer to save your weekend then you'll inevitably decide on one of the other two methods.
Why You'd Hire a Junk Removal Company
If you want the project to be completely hands-off and avoid any manual labor then you're best bet is junk removal. The company you hire will come into your home and simply remove the junk you indicate needs to be removed. This is a great option if you are removing just a couple bulky items like a piano or a few pieces of furniture. These types of removals will be cost-effective. When it comes to construction debris from a renovation project, junk removal may be costly and a waste disposal bin may be the better fit.
If you're thinking junk removal is your best method then give yourself some time to schedule your appointment. If you need to address your trash removal project immediately with a short turnaround, junk removal isn't the best option.
Why You'd Rent a Waste Disposal Bin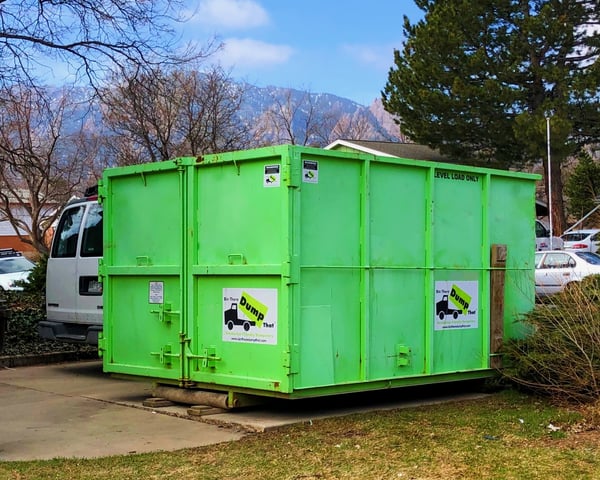 Some bin rental companies, like Bin There Dump That can help you address your waste removal within 24 hours of ordering or even that very day! Many Bin There Dump That franchise locations provide same-day service with their bin service.
If you have a lot of trash and debris to dispose then you'll find renting a dumpster is the most cost and time effective method as you can save your time and money in your wallet.
Renting a dumpster can and should be very simple experience and as easy as this:
You call to reserve your bin delivery with the local Dumpster Consultant

The Dumpster Delivery Experts drops the bin on your driveway (of course utilizing the Driveway Protection System)

You fill it up

Call the Dumpster Consultant back to pick the dumpster up

Enjoy the rest of your weekend!
Yes, your methods of waste disposal are limited but each of the three options provided will suit different wants and needs of homeowners and contractors. Considerations of investments (both time and money), immediacy and labour will sway you to one method or the other.
If we're lucky enough to have you choose renting a bin as your favorite method then you can book your dumpster below.